Vintagey in the News: WE Vancouver Weekly
I'm excited to share that I've been profiled in the "My Digs" feature in Vancouver Weekly's West Ender newspaper.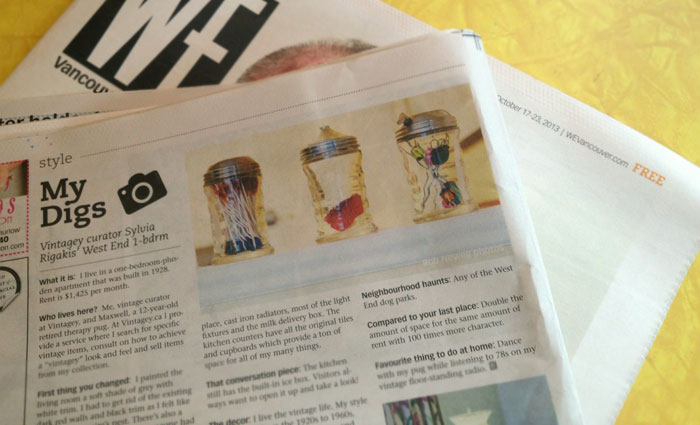 Not only do I source and help add vintage items to my clients' homes, I've also surrounded myself with my own well-loved pieces and truly live the vintage life.
In the article you can read all about my home and what it's like to live in a vintage building. I share what attracted me to my place, the décor, features and conversation pieces—including the original built-in ice box and milk doors still in place!
If you are interested in adding a piece of vintagey to your space, please contact me at [email protected] or 604.723.9947.