Vintage Lamps for Sale
I have two different vintage lamps for sale. They are a perfect way to add a touch of vintagey lighting to an office, bedroom or even a living room.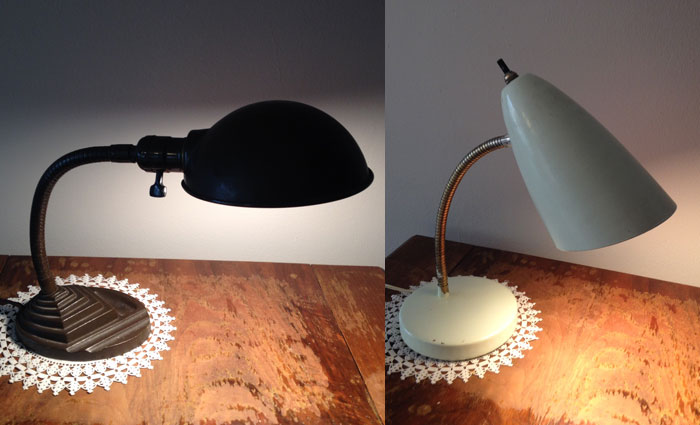 In pretty much any room these lamps will provide great task lighting. Sitting at approximately 14″ high x 10 wide, they have adjustable metal arms and their cords are in excellent shape. With their clean lines they mix well with contemporary or mid-century modern pieces and even look great sitting on antiques.
Want to light your space with this piece of vintagey? For pricing and further details, please contact me at [email protected] or 604.723.9947.