Floral Barkcloth Curtain for Sale
This lovely barkcloth curtain measures 41″ x 75.5″. It's a classic 1940s floral style pattern.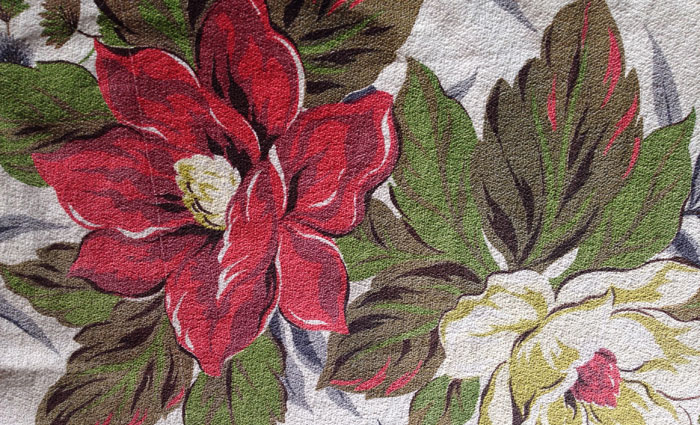 This mint-condition curtain would look great in a bedroom or living room. See my article on my Nana's kitchen curtains for suggestions about hanging it on modern curtain rods.
Barkcloth is a soft, thick, slightly textured fabric. Its surface is reminiscent of tree bark. Barkcloth is usually made of densely woven cotton fibers. Historically, the fabric has been used in home furnishings such as curtains and upholstery. Its tropical and abstract prints are typically associated with 1940s to 1960s home fashions.
Want to add this piece of vintagey to your space? For pricing and further details, please contact me at [email protected] or 604.723.9947.